Anaerobic digestion (AD) is a technology which utilises microbes to biodegrade organic materials into digestate fertiliser and biogas energy. AD is part of the EB Network remit. The nitrogen in the fertiliser produced by anaerobic digestion is primarily in a readily available form. Readily available nitrogen (RAN) easily volatilises as ammonia gas under certain conditions.
Reducing such ammonia emissions is part of a number of measures to improve air quality. Around 88% of UK ammonia emissions come from agriculture, much of it from the storage, handling and spreading of slurries and manures. Nevertheless, AD must do its part in reducing such emissions from the process: some of the issues are covered in our blog post here.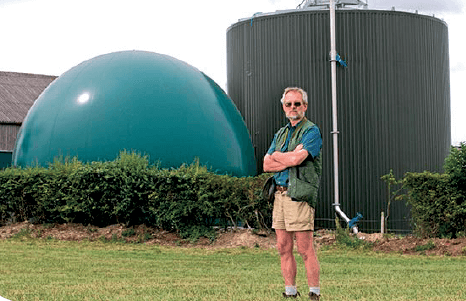 We are therefore pleased that the first article in our EB Network Research Corner in the ADBA Magazine is on ammonia reduction, by Dr Stephen Temple, Copys Green Farm.
Stephen outlines a method he is using to minimise the ammonia emissions from his digestate, a project he worked on as part of the Innovative Farmers Field Lab. The full Anaerobic Digestion and Bioresources News issue can be found here. The article is a taster for our session on ammonia emissions at the ADBA National Conference, so do join the conference if you wish to hear more.