Webinar: Thursday, 17 November 2022 12.30-13.30 (GMT). Find our past webinar recordings on the YouTube channel HERE
Invited International Speaker:
Title: "Aerobic granulation in continuous operating mode and its commercialisation"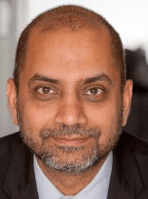 Dr. Sudhir Murthy is Chief Executive Officer of NEWhub Corp. He is also an Adjunct Senior Research Scientist at Columbia University and Senior-Vice President of the International Water Association (IWA).
NEWhub is a cleantech company that specializes in managing technology and know-how for licensed distributors and helps utilities and industries navigate their internal innovation and planning process.
Until May 2018, Sudhir was the Innovations Chief for DC Water and led the development and implementation of the Authority's innovation strategy. Sudhir led the concept development for over $1 billion in new engineering and construction and through this experience is developing financial instruments and associated open architecture distributed blockchain for ensuring the performance of infrastructure that rely on circular means for preserving or generating societal wealth.
Sudhir has a M.S. in Environmental Engineering and Ph.D. in Civil Engineering from Virginia Tech. He is a Professional Engineer and a Licensed treatment plant operator in the USA.
The Organiser/Chair of this event is: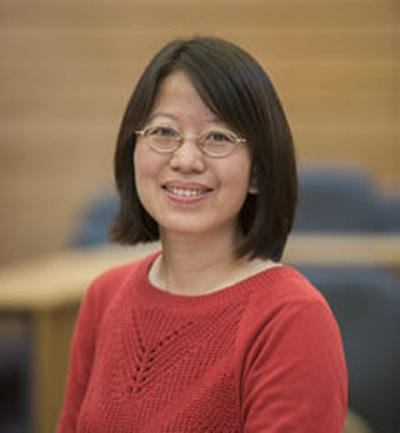 Dr Yongqiang Liu, University of Southampton
Dr Yongqiang Liu is Lecturer in Environmental Engineering within Engineering and Physical Sciences at the University of Southampton. She has over 15 years of experience in academic R&D in the field of environmental engineering and biochemical engineering. Her principal areas of expertise comprise of both chemical and biological wastewater treatment, fermentation and thermochemical conversion of waste to energy. In wastewater treatment area, Dr. Liu has been studying on novel reactor design, mechanism study on biofilm formation, sludge microbial community, adsorption, nutrient removal and recovery, and hybrid systems for water reuse and recycling when treating municipal wastewater, industrial wastewater, pharmaceutical wastewater and fats, oils and grease (FOG).
This latest webinar is brought to you by the EBNet Aerobic Granulation Processes Working Group. Contact the lead – Dr Yongqiang Liu – if you want to know more or to participate.

Further Reading
Want some in-depth background reading to get up-to-speed on the acronyms? Try these latest papers.
Introducing bioflocculation boundaries in process control to enhance effluent quality of high-rate contact-stabilization systems
Khoa Nam Ngo, Patrexia Tampon, Tim Van Winckel, Arash Massoudieh, Belinda Sturm, Charles Bott, Bernhard Wett, Sudhir Murthy, Siegfried E. Vlaeminck, Christine DeBarbadillo, Haydée De Clippeleir
https://doi.org/10.1002/wer.10772
Microbial response on the first full-scale DEMON® biomass transfer for mainstream deammonification
Sabine Marie Podmirseg, María Gómez-Brandón, Markus Muik, Blaz Stres, Martin Hell, Thomas Pümpel, Sudhir Murthy, Kartik Chandran, Hongkeun Park, Heribert Insam, Bernhard Wett In: Water Research. Volume 218. Pages 118517
Media selection for anammox-based polishing filters: Balancing anammox enrichment and retention with filtration function
Rahil Fofana, Bo Peng,Huu Huynh, Mehran Sajjad, Kimberly Jones, Ahmed Al-Omari, Charles Bott, Jeseth Delgado Vela, Sudhir Murthy, Bernhard Wett, Christine Debarbadillo, Haydee De Clippeleir
https://doi.org/10.1002/wer.10724
Media selection for anammox-based polishing filters: Balancing anammox enrichment and retention with filtration function
Rahil Fofana, Bo Peng,Huu Huynh, Mehran Sajjad, Kimberly Jones, Ahmed Al-Omari, Charles Bott, Jeseth Delgado Vela, Sudhir Murthy, Bernhard Wett, Christine Debarbadillo, Haydee De Clippeleir
https://doi.org/10.1002/wer.10724
Combining continuous flow aerobic granulation using an external selector and carbon-efficient nutrient removal with AvN control in a full-scale simultaneous nitrification-denitrification process
Pusker Regmi, Belinda Sturm, Dev Hiripitiyage, Nancy Keller, Sudhir Murthy, Jose Jimenez
Water Research. Volume 210. Pages 117991