Tuesday, 1st December 2020 at 12:00pm – 1:30pm. This event is now over. Summary here. The webinar recording can be accessed here.
In place of our Research Colloquium 2021, EBNet is hosting a series of specialist webinars to support knowledge exchange amongst members.
Featuring presentations from: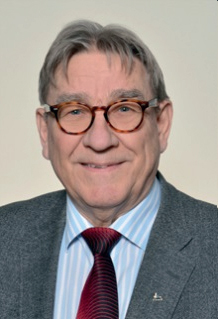 Juhani Kostiainen, Plantwork Systems Ltd.
Talk: Sustainable biological P and N removal from municipal and commercial wastewater using an optimised floc based activated sludge process.
Biography: Juhani Kostiainen Bsc : Has over 40 years in the water and wastewater industry with previous experience of technology transfer of SBR processes to other countries. He is a member of EEC CEN/TN 165/WG 41 (the European Committee for Standardisation), which is a working group compiling draft proposals for new standards required to meet more stringent future demands for medium sized WwTPs. He is a member of the IWA (International Water Association) in 6 working groups, the MEP (Multiple Environmental Professionals) and is a member of the City of Tampere Waterworks Board which oversees advancements and auditing of the treatment systems. The board monitors both the water supply and wastewater treatment for the 200,000 population city. His present focus is on Biological Nutrient Removal and is an Expert in SBR technology. Juhani heads the process team for Plantwork Systems Ltd. (PWS) a high tech, environmentally principled company providing innovative, sustainable solutions to all sectors of the wastewater treatment industry.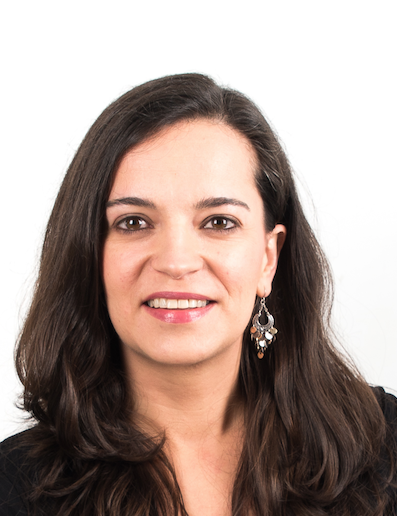 Professor Ana Soares, Cranfield University
Talk: Options for N and P removal and recovery from wastewater
Dr Ana Soares is a Professor of Biotechnology Engineering specialising in environmental water protection and resource recovery at Cranfield University .
Her work focuses in municipal as well as industrial wastewater management, proposing innovative and economically feasible solutions to produce high quality effluents and product recovery. Prof. Soares research explores the underpinning science required to develop and manage bioreactors employing new biological organisms, cultures or pathways in order to develop or optimise technologies and deliver the circular economy. Her scientific findings have resulted in leading-edge processes and technological innovations that contribute, worldwide, to sustainable solutions for effluent treatment. She is particularly successful in bridging the gap between science and application, working in close collaboration with industrial and institutional stakeholders. Prof Soares is an IWA Fellow, active member of various national and international committees, the editor in chief of the Water and Environment Journal and associate editor for Water Research.
The Organiser/Chair of this event is: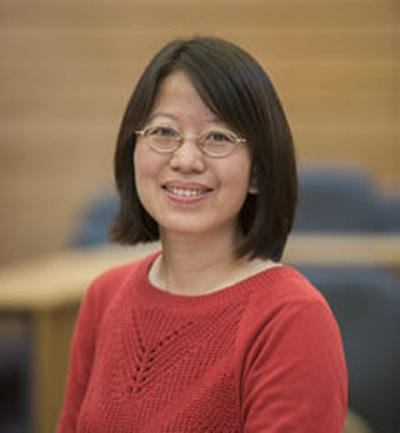 Dr Yongqiang Liu, University of Southampton
Dr Yongqiang Liu is Lecturer in Environmental Engineering within Engineering and Physical Sciences at the University of Southampton. She has over 15 years of experience in academic R&D in the field of environmental engineering and biochemical engineering. Her principal areas of expertise comprise of both chemical and biological wastewater treatment, fermentation and thermochemical conversion of waste to energy. In wastewater treatment area, Dr. Liu has been studying on novel reactor design, mechanism study on biofilm formation, sludge microbial community, adsorption, nutrient removal and recovery, and hybrid systems for water reuse and recycling when treating municipal wastewater, industrial wastewater, pharmaceutical wastewater and fats, oils and grease (FOG).
Further Reading
Want some in-depth background reading to get up-to-speed on the acronyms? Try these latest papers.

Nutrient metabolism, mass balance, and microbial structure community in a novel denitrifying phosphorus removal system based on the utilizing rules of acetate and propionate
Chemosphere. Volume 257, October 2020, 127076
Miao Zhang Chenjie Zhu, Ting Pan, Yajun Fan, Ana Soares, Jun Wu, Chengda He
Review Papers

Nutrient conversion and recovery from wastewater using electroactive bacteria
Science of The Total Environment. Volume 706, 1 March 2020, 135690
Nan Li et al.
New frontiers from removal to recycling of nitrogen and phosphorus from wastewater in the Circular Economy
Bioresource Technology. Volume 300, March 2020, 122673
Ángel Robles et al.
Carbon, nitrogen and phosphorus recovery from liquid swine wastes: a review
Journal of Chemical Technology and Biotechnology, 1 September 2020, 95(9):2335-2347)
Montalvo, S. et al.