The webinar recording is now available here.
Wednesday, 21 September 2022, 12.00-13.00.
EBNet, in combination with NBIC, are hosting a series of specialist webinars to support knowledge exchange amongst members. Hear the latest developments from top speakers and participate in the online chat to engage with questions.
This fascinating series is led by: Dr Francis Hassard, Lecturer in Public Health Microbiology, Cranfield University.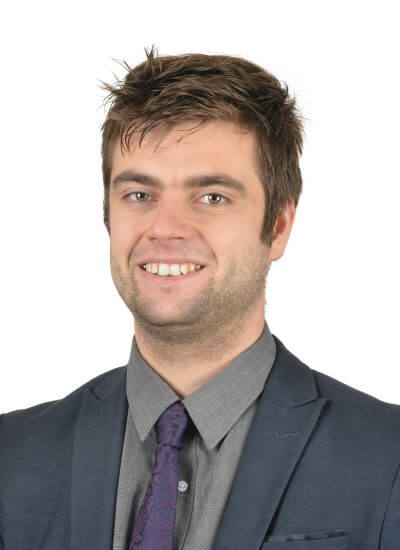 Dr Francis Hassard is a Lecturer in Public Health Microbiology at Cranfield Water Science Institute, where he provides technical leadership in potable water microbiology.
Francis has a distinct research agenda into biofiltration for drinking water treatment. He focuses on next-generation municipal water services (drinking water, wastewater, stormwater) framed around biofilms and resource recovery (i.e. water and nutrients) for improved ecohealth and living conditions; integrated with quantitative microbial risk assessment (QMRA) to identify research gaps and management targets.
Invited Speaker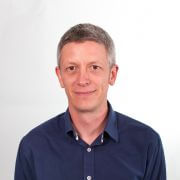 Title: What are biofilms doing in our drinking water pipes?
Professor Joby Boxall is Chair of Water Infrastructure Engineering, The University of Sheffield.
Prof. Boxall trained as a civil engineer, completing his undergraduate degree and his PhD in mixing and transport of pollutants in natural river channels. Joby's research is concerned with urban water (with a focus on water supply, distribution pipe networks in particular), and helps to protect public health and well-being through ensuring the quality of that supply.
He takes a multidisciplinary approach to ensuring the provision of sustainable water services in the face of global grand challenges such as population growth and increasing density, climate change and ageing infrastructure. Joby works to monitor water quality, such as discolouration or bacteriological issues. He looks at the conditions inside our water pipes, including the biofilms in our water systems to ensure they don't harbour harmful bacteria. He also investigates contaminant ingress, where dangerous contaminants can enter pipes through leaks and be transported through the pipe network.
Joby's work aims to understand our hydraulics systems' behaviour by modelling networks and using physical flow measurements, to better predict where failures might occur and address quantity issues. His work on leakage ranges from fundamental understanding of fluid structure ground iterations to novel artificial intelligence based software for leak detection that has been commercialised.
Further reading
Want some in-depth background reading to get up-to-speed on the acronyms? Try these latest papers.
Impacts of temperature and hydraulic regime on discolouration and biofilm fouling in drinking water distribution systems
Katherine E. Fish, Rebecca L. Sharpe, Catherine A. Biggs, Joby B. Boxall
https://doi.org/10.1371/journal.pwat.0000033
Future inspection and deterioration prediction capabilities for buried distributed water infrastructure
Makana, Lewis; Shepherd, W.; Tait, S.; Rogers, Chris; Metje, Nicole; Boxall, J.B.; Schellart,
DOI:10.1061/(ASCE)PS.1949-1204.0000656
The application of artificial intelligence techniques to better manage iron in drinking water distribution systems.
Boxall, J., Speight, V., Kyritsakas, G. et al. (2022). Institute of Water Journal (7). pp. 28-34.
Intermittent Water Supply Impacts on Distribution System Biofilms and Water Quality
Carolina Calero Preciado, Stewart Husband, Joby Boxall, Gonzalodel Olmo, Víctor Soria-Carrasco, Sung Kyu Maeng, Isabel Douterelo. In:
Water Research. Volume 201, 1 August 2021, 117372