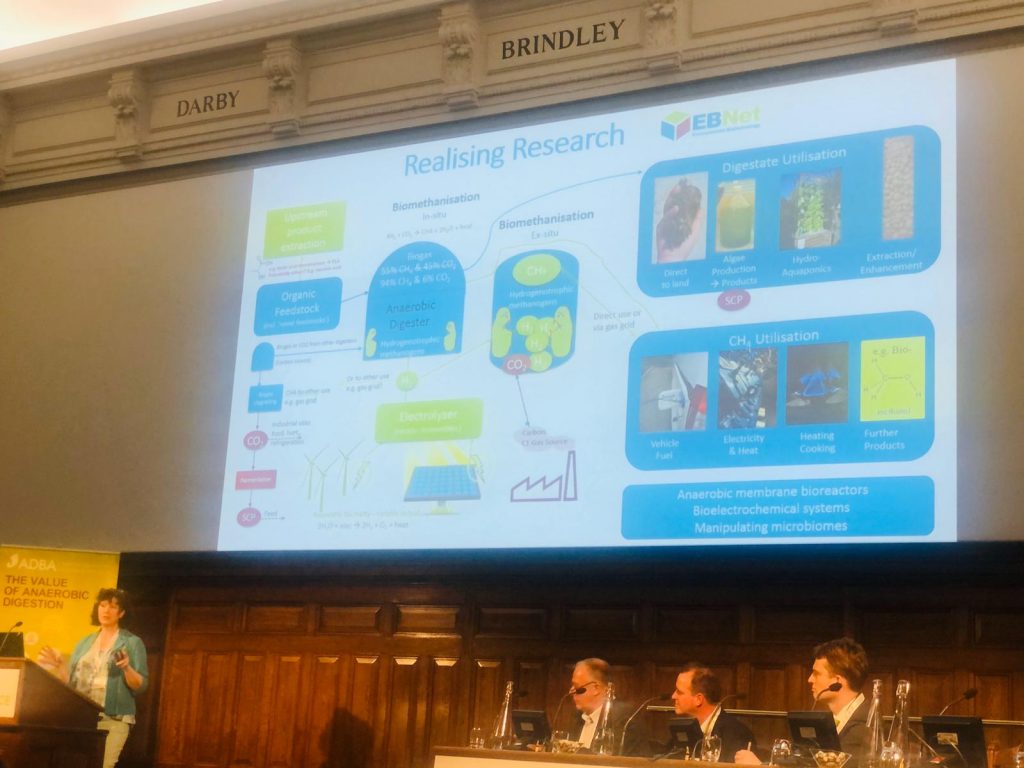 The theme of this year's Anaerobic Digestion and Bioresources Association's National Conference was 'There's no net zero without biogas'. EBNet's Angie Bywater gave a presentation on how research is working to help achieve this ambition. Also included in this panel session were Dr Keith Simons (SHV Energy), Andy Griffiths (Nestle) and Patrick Ottersby (Macquarie Principal Finance).
Interviewed by ADBA's Charlotte Morton, it was interesting to hear Chris Stark's thoughts on UK decarbonisation options and how the UN Climate Change Conference (COP 26) in Glasgow may provide impetus to government policy in this sector.
The full programme is here.