Wednesday, 6 July 2022, 12.00-13.00. This event is now over, but the recording is available HERE.
EBNet, in combination with NBIC, are hosting a series of specialist webinars to support knowledge exchange amongst members. Hear the latest developments from top speakers and participate in the online chat to engage with questions.
This fascinating session is led by: Dr Francis Hassard, Lecturer in Public Health Microbiology, Cranfield University.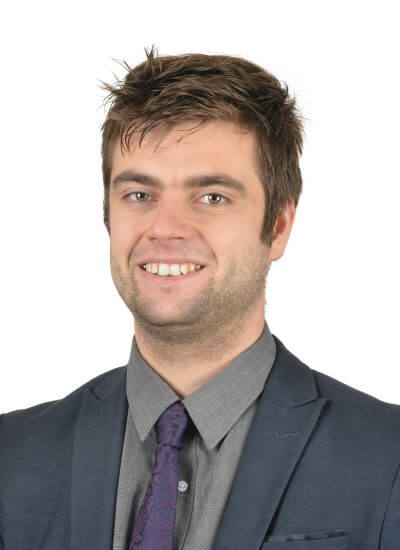 Dr Francis Hassard is a Lecturer in Public Health Microbiology at Cranfield Water Science Institute, where he provides technical leadership in potable water microbiology.
Francis has a distinct research agenda into biofiltration for drinking water treatment. He focuses on next-generation municipal water services (drinking water, wastewater, stormwater) framed around biofilms and resource recovery (i.e. water and nutrients) for improved ecohealth and living conditions; integrated with quantitative microbial risk assessment (QMRA) to identify research gaps and management targets.
Invited Speaker

Title: Granular activated carbon biofilms for biomethanation from wastewater
Dr Po-Heng (Henry) Lee is a Senior Lecturer in Wastewater Engineering at Imperial College London.
Dr Lee's team focuses on resource recovery and greenhouse reduction mitigation from waste streams using anaerobic biotechnologies, e.g., anaerobic sewage treatment, anaerobic digestion, fermentation, and anaerobic ammonium oxidation (Anammox). Importantly, the focus of his research and teaching has been on surpassing classical bio-energetics limitations via discrete (quantum and quantum-like) pathways (e.g., electron/proton tunnelling, hopping, gene regulation, etc.) for sustainable unprecedented wastewater management. His current interest is 1) superior antibiotics and nitrogen removal, value-added chemicals and energy production via the interactions between microbiomes and conductive materials and micro-aeration conditions and 2) full-scale wastewater plants procrastinating and optimisation using quantum machine learning. His state-of-art research techniques developed include quantum computing using IBM Qiskit (e.g., Quantum Information Theory, Variational Quantum Eigensolver), and hybrid meta-omics informatics. This enables the manipulations of microbiomes for a healthy environment.
…And coming next in the Water Biofilms Series: Professor Joby Boxall, Professor of Water Infrastructure Engineering, University of Sheffield on "drinking water distribution biofilms" – 21 September 2022 (tbc)
Further reading
Want some in-depth background reading to get up-to-speed on the acronyms? Try these latest papers.
Roadmap from Microbial Communities to Individuality Modeling for Anaerobic Digestion of Sewage Sludge
Valeria Alvarado, Shu-Chien Hsu, Zhuoying Wu, Huichuan Zhuang, Po-Heng Lee, Jeremy S Guest. In: Environ Sci Technol. 2022 May 17;56(10):6596-6607. doi: 10.1021/acs.est.1c05258. Epub 2022 Apr 27.
Bioaugmentation of pilot-scale slow sand filters can achieve compliant levels for the micropollutant metaldehyde in a real water matrix
V M Castro-Gutierrez et al. In: Water Research. Volume 211, 1 March 2022, 11807
Intermittent Water Supply Impacts on Distribution System Biofilms and Water Quality
Carolina Calero Preciado et al. In: Water Research. Volume 201, 1 August 2021, 117372
Non-invasive Biofouling Monitoring to Assess Drinking Water Distribution System Performance
Frances C. Pick et al. In: Front. Microbiol., 28 October 2021
Metatranscriptomic evidence for classical and RuBisCO-mediated CO2 reduction to methane facilitated by direct interspecies electron transfer in a methanogenic system
Yang, P. et al. In: Scientific Reports volume 9, Article number: 4116 (2019)
Theoretical characterisation of electron tunnelling from granular activated carbon to electron accepting organisms in direct interspecies electron transfer
Rohan R, Jing H, Lee P-H. In: Scientific Reports, accepted