Tuesday, 26th January 2021 at 12:00 – 1:30 pm
This event is now over. View the summary here. This event is FREE-TO-MEMBERS. Non-members are welcome – join the Network for free prior to registration.
In place of our Research Colloquium 2021, EBNet are hosting a series of specialist webinars to support knowledge exchange amongst members. Register now to join the EBNet webinar "How to Engineer a Microbial Ecosystem – Fundamentals of Environmental Biotech". Hear the latest developments and participate in the online chat to engage with questions.
Featuring :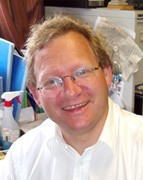 Chair: Professor Tom Curtis, University of Newcastle
Research Interests: Biological Treatment Systems; Experimental and Theoretical Microbial Ecology. One of the core technologies in Environmental Engineering is biological waste treatment. Nearing their centenary, biological treatment methods have, due to their astonishing complexity (there are over 5000 "species" in a single plant), been developed empirically. Empirical research is subject to the law of diminishing returns. Moreover, many of these technologies are not, in the long run, sustainable because of the energy that they consume, the greenhouse gasses they emit and the resources (energy, nitrogen and phosphorous) that are lost in the process. In the rich world, the price of energy and the cost of carbon is already putting water utilities under pressure. In the majority world these costs are, or will become, simply prohibitive. It is fortunate therefore that biology in general and microbial ecology in particular is in a golden age, as revolutionary new methods are being developed that have given us an unprecedented ability to interrogate these communities. I have been active in the development and application of these technologies in engineered and non-engineered biological systems. The logic is obvious: we must use the new biology to create a new wastewater treatment technology.
Further reading
Want some in-depth background reading to get up-to-speed on the acronyms? Try:
Challenges in microbial ecology: building predictive understanding of community function and dynamics
Stefanie Widder et al.
The ISME Journal volume 10, pages 2557–2568 (2016)