Choose your favourites – view the photos here and vote here. Voting closes 14 July 2020.
WIN! WIN! WIN! in the ECR EBNet Online 2020 PHOTO Competition!
Top Prize £50 (and certificate). Runner-ups receive £25 (and certificate) plus all images may be used by EBNet in future publicity.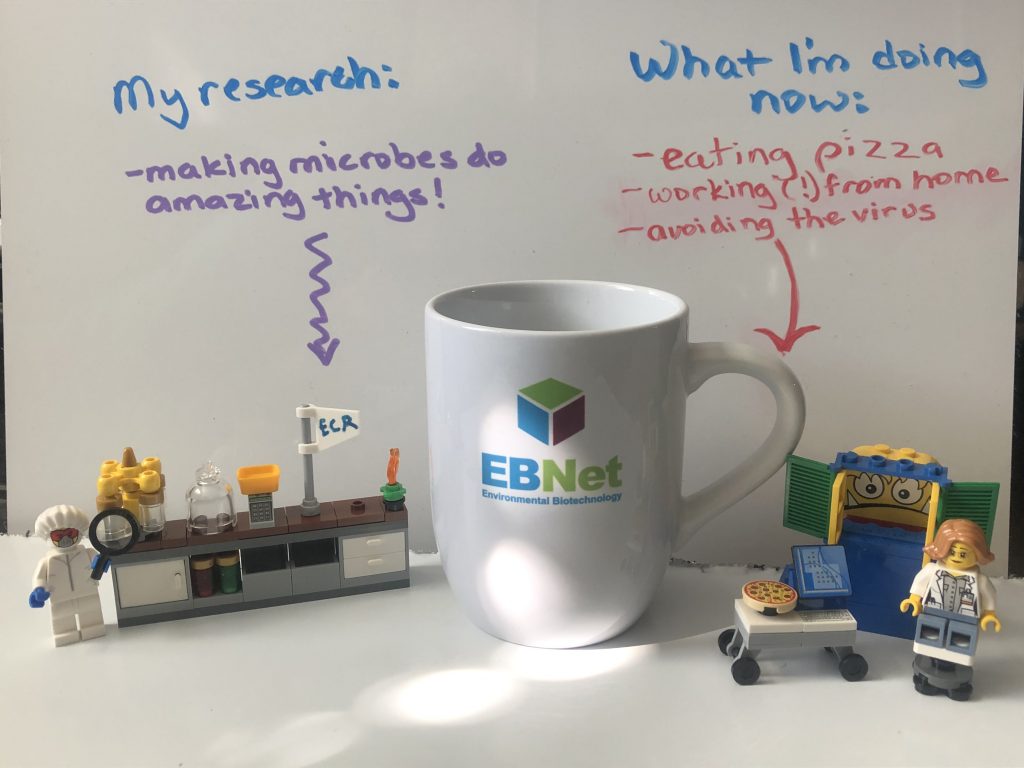 We are looking for your photographs, micrographs, images, illustrations or drawings. Entries can be anything which visually communicates EB to an audience.
Before you ask, yes – that includes Lego compositions – as well as serious lab work! Depending on the number of entries we will either run this as a single competition or subdivide into multiple themes – with multiple prizes.
We welcome entries along the lines of: my personal research, world/environment, treatment plant, best illustration of a concept, my lab, micrographs/SEM etc. Perhaps you have some beautiful, surprising (or disgusting) images of your research that people would respond to? Enter now by sending your images to EBNet[at]EBNet.ac.uk.
Rules:
No more than 5 entries per person.
Attribution (name and institution) plus a brief title/explanation should accompany each image. (E.g. SEM of E. coli by Dr X, University of Y; Lego illustration of metagenomics by Ms Z, University of Y).
All entries must be taken by the entrant and be provided copy-right free.
Images may be sent in .jpeg or .png format but should be of high resolution – suitable for reprint
Judging criteria will be decided by the EBNet Executive Group depending on factors such as number/type of entries received; image quality; EB relevance; aesthetic considerations etc.
Top prize £50 / 2*Runner-up prizes £25. Certificates will also be awarded.
Prizes may only be awarded to qualifying EBNet ECR members based at a UK academic institution. (Non-UK entries are welcomed but ineligible for cash prizes)
Because of lockdown restrictions, images can be up to two years old (i.e. taken after 20 Jun 18)
Note: Entries from the winner and any runners-up may be made publicly available through the EBNet website and other avenues. By entering you agree that your image may be used for this purpose by EBNet. Should you wish to enter the competition but withhold permission for public dissemination you must make this clear at the time of entry to the EBNet Network Managers in writing.