Webinar: Thursday, 16 December 2021, 12.00-13.00pm
This talk is by Dr Javier Martin, NIBSC. Registration is now closed. The video of the session can be viewed here.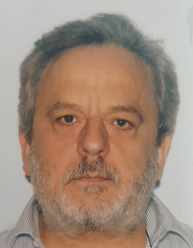 Dr Javier Martin is currently working as a Principal Scientist in the Division of Virology, National Institute for Biological Standards and Control (NIBSC) in Potters Bar, UK. He completed his Ph.D. studies at the Universidad Autonoma, Madrid, Spain, successfully developing a novel technique to generate genetically modified synthetic flu viruses used to develop prospective synthetic vaccines. Javier then spent four years as a postdoctoral scientist at the National Institute for Medical Research, Mill Hill, London UK, where he used this technique to study the effect of site-directed mutations on the properties of mutant influenza viruses. He moved to the NIBSC in 1998 where he is the Head of the WHO Collaborating Centre for Reference and Research on Poliomyelitis supporting the WHO Global Polio Eradication Initiative both on the surveillance and vaccine control, standardization and development aspects. His interests have now expanded to non-polio enterovirus serotypes causing severe disease in humans such as enterovirus A71 (EV-A71) and D68 (EV-D68) and, more recently SARS-CoV-2, establishing methods to quickly identify and quantify the presence of virus variants of concern in wastewater samples.
This fascinating talk continues a new series brought to you by Dr Zhugen Yang, Cranfield University and Dr Martin Spurr, Newcastle University – heads of the EBNet Working Group: Environmental Sensors and Wastewater Surveillance.
To learn more about the Working Group which is free for EBNet members to join, go to: https://ebnet.ac.uk/about/wg-details/wg-sensors/