Latest Updates
Our joining instructions are now available here and contain outline event timings. These may change, so please check back for the most up-to-date version. The agenda is here.
Registration is now closed.
——
Event:
WEDNESDAY 30th August: Arrival – informal drinks reception (pm)
THURSDAY 31st August: Presentation & poster sessions – plus evening dinner (all day)
FRIDAY 1st September: Presentation & poster sessions (all day)
Are you a UK-based ECR* working in Environmental Biotechnology? Join us in 2023 for our 5th annual ECR conference (ECR23).
We are pleased to report that our plenary speaker this year is Professor Mike Manefield, University of New South Wales, Australia. He will be available throughout the conference, so do take this opportunity to join informally for a chat.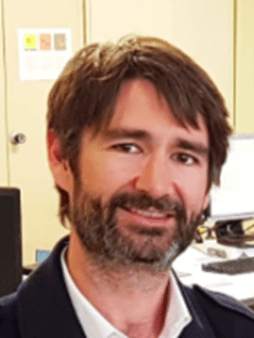 Plenary Talk: Choose your own adventure with transferable academic skills
Abstract: Science and engineering careers most often start with an immersion in academia. Universities deliver skills that are fantastically transferable, but many students and early career researchers when faced with limited opportunities in academia struggle to find direction beyond it. Even those lucky enough to find opportunities struggle with the constant pressure of balancing education and research in a highly competitive environment, resulting in a desire to extricate themselves. While some career paths are clearly delineated and predetermined, it's important to realise that it's your hands on the steering wheel and a path is often only visible in the rear vision mirror. With a sound academic skill set (beyond your specialist subject knowledge), there is enormous potential to forge multiple overlapping and criss-crossing tracks in and outside academia to realise your early career aspirations.
Last year we attracted 70 people to Nottingham with an array of interesting talks, a free career-focused workshop and prizes for the best contributors. This year the entirely FREE* conference will feature a top invited international speaker and include a drinks reception, dinner, accommodation/travel and two full days of fascinating presentations from ECRs working in the latest hot topics from across the country. Contextualise your research, meet useful people and practice your communication skills with us. We cover all aspects of EB so you can be sure to see something new from our cross-disciplinary community of researchers and practitioners. No results to share yet? Our poster session is ideal for new PhD students to showcase their proposed research. Join us (30 August-1 September) and look forward to network with peers from across the UK in 2023.
Do you have new colleagues who need to network? We love to meet more people working in EB. Share the details and help us promote with this flyer.
Key dates:
Registration/Abstract deadline: 30 July 2023
Confirmation of agenda position: From early August 2023
Step 1 – Register HERE. Step 2 – Take a look at the ABSTRACT guidelines and email us yours asap to secure a place. Step 3 – Notification of a place (poster or presentation) will follow the deadline: 30 July 2023. We will send details of our travel bursary scheme to you then. Step 4 – Send us a copy of your presentation (for safekeeping) or poster (for FREE printing and display). Step 5 – Join us in Edinburgh.
Would you like to join the ECR Steering Committee for this event? We need some ECR volunteers to help on the day, and with some light admin tasks in advance. Just email EBNet@EBNet.ac.uk to say you are interested, and we'll add you to the list. Many hands make light work!
(*only available to EBNet members based in a UK institution or company. Travel bursaries are pre-approved up to £200 and further details will be provided in due course.)